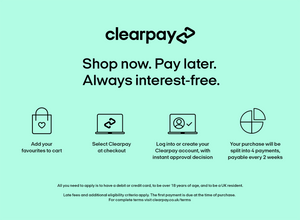 After requests, we have looked into the ethics of several payment providers and after speaking to Clearpay, we have decided their ethics match ours.   So now, we have joined with Clearpay and are able to offer an extra payment option for you.
---
Our Latest Collection, Scarlet's Satanic Panic is Live. Enjoy your Occult side.
---
We would just like to welcome you to the updated Scarlet in Chains website with our own online shop.